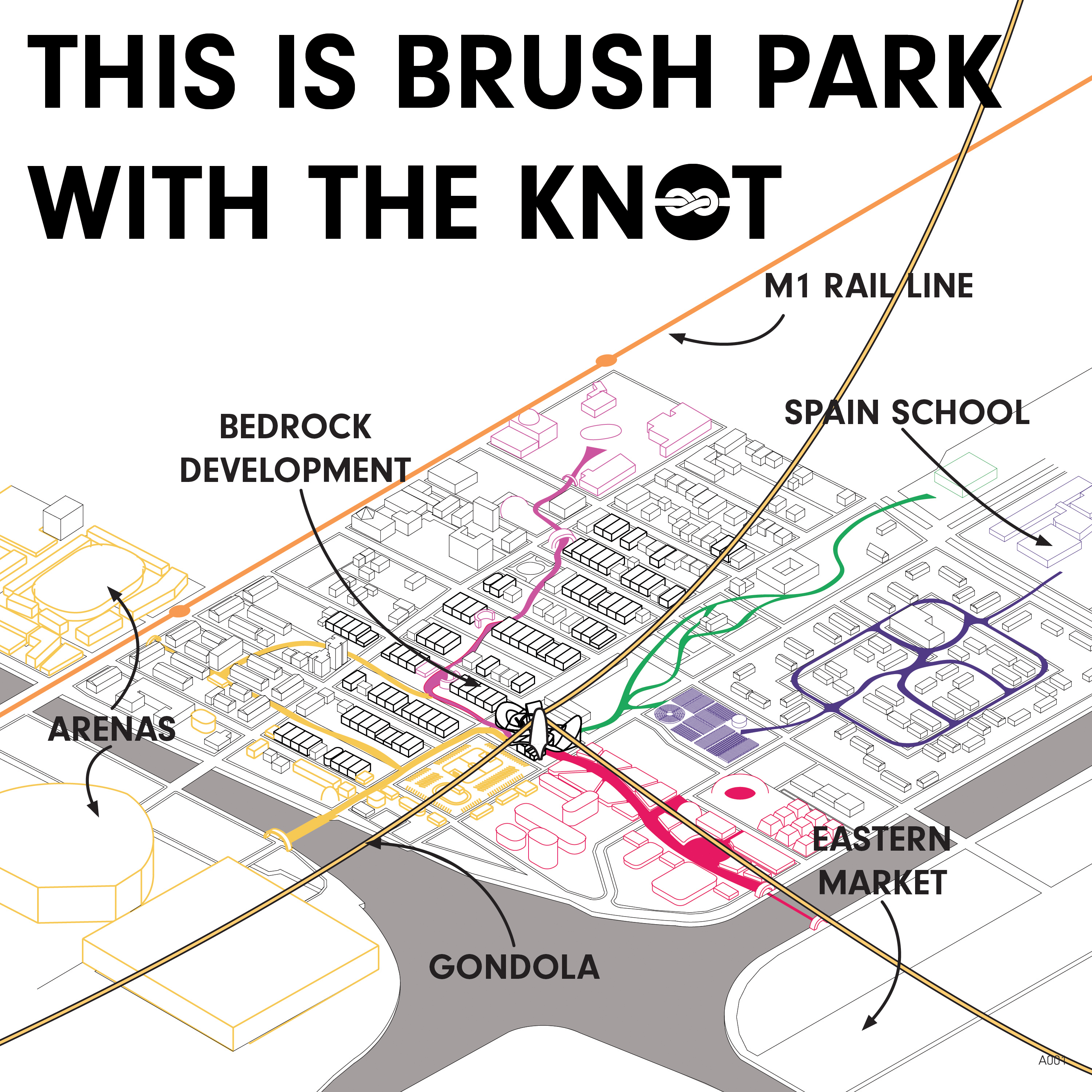 THE KNOT!
ARCH 419 / DEC. 2015
Group Members:
Brian Farci
,
Amanda Wills
The Knot creates a center for Brush Park by being the intersecting point for a network of paths that spread through the neighborhood. It ties aspects of its surroundings together that had not previously been connected--the Arena District, Spain School, Eastern Market, and proposed Bedrock Development. With a gondola station and transit slide at its peak, the knot contains space for retail, offices, cultural institutions, and 102 residential units.
HONORABLE MENTION: THE KNOT!
Bedrock Development's Brush Park Student Competition in Detroit / 2015