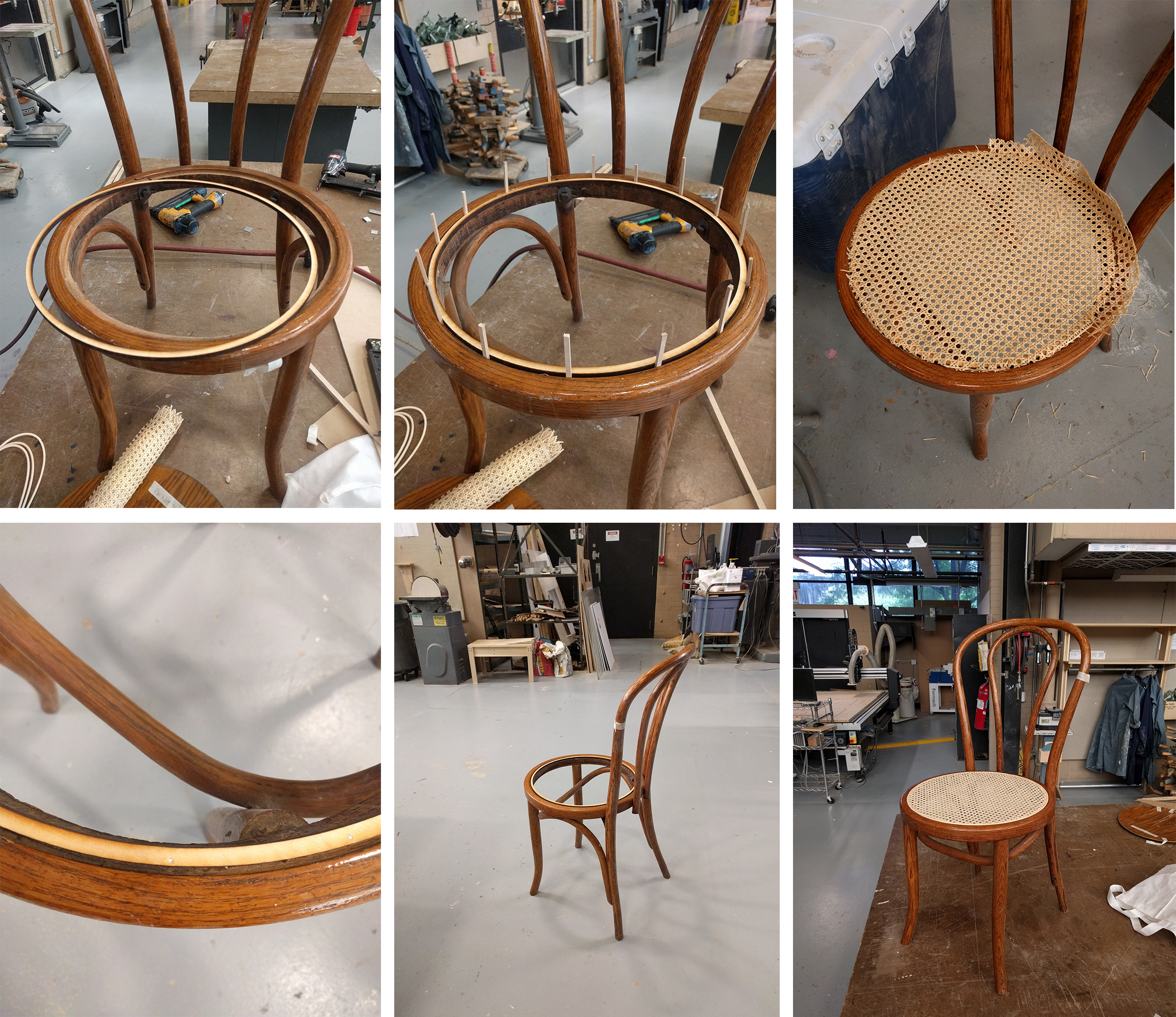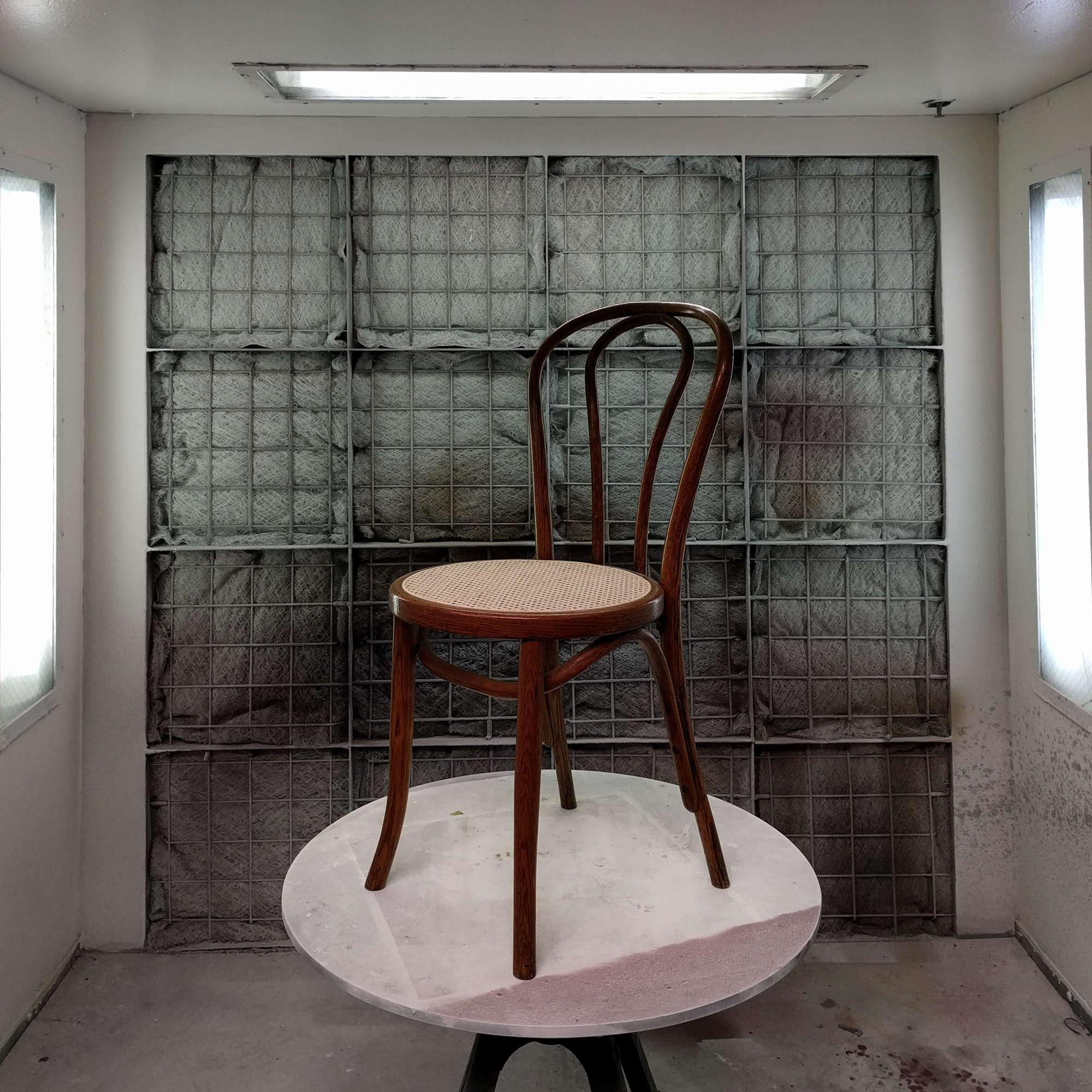 A THONET CHAIR REFURBISHMENT
/ JUN. 2016

Bentwood Thonet Chair no. 18 circa early 1900's. Purchased in 2015 in Spooner Wisconsin with a badly damaged, de-laminating seat.

I decided to cane the seat instead of fixing the old wood one. This process included making an "adapter ring" out of plywood to allow the seat to accept the rolled cane and spline.